U.S. Attorney for the District of New Jersey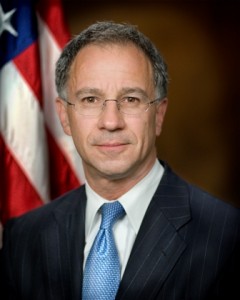 Attorney General Eric H. Holder, Jr. named Paul J. Fishman, the United States Attorney for the District of New Jersey, as chair of the Attorney General's Advisory Committee (AGAC), effective September 7, 2011. Fishman succeeds B. Todd Jones, who has become the Acting Director of ATF.
Fishman has served as U.S. Attorney since his 2009 appointment by President Barack Obama. He has also served as the vice chair of the AGAC. From 1994-1997, Fishman served as a senior adviser to the Attorney General and to the Deputy Attorney General.
Fishman is a graduate of Harvard Law School where he was the managing editor of the Harvard Law Review. He clerked for the Hon. Edward R. Becker of the Third Circuit Court of Appeals.