NAFUSA Member Served in Nixon Administration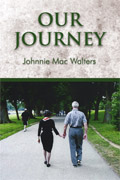 Long time NAFUSA member Johnnie Mac Walters has authored a book, Our Journey, describing his career during the Nixon Administration. He served as Assistant Attorney General (1969-1971) and as Commissioner of Internal Revenue (1971-1973).
As the book jacket describes,
In 1971 embattled President Richard M. Nixon sought to use the Internal Revenue Service as a weapon to investigate and punish his "enemies." Tapes of White House conversations reveal that Nixon wanted as Commissioner "a ruthless son-of-a-bitch that he will do what he is told; that every income tax return I want to see I see; that he will go after our enemies and not go after our friends."
Attorney General John Mitchell recommended Assistant AG Johnnie Mac Walters. Apparently no one checked with Walters who was "shocked" when White House Counsel John Dean presented him with an "enemies list." Walters resisted pressure from the White House and told Secretary of the Treasury George Schultz that he could "have my job anytime he wanted it."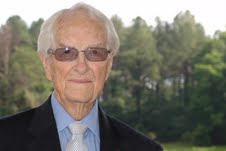 Walters earned his law degree from the University of Michigan Law School. He served in World War II in the U.S. Army Air Force as a navigator, flying fifty bombing missions. Walters is retired and lives in Greenville, South Carolina.
The book is available from the publisher, Stroud & Hall Publishers, P.O. Box 27210, Macon, GA 31221, 800-331-9133. The price is $20 plus mailing.