Save the date: the NAFUSA annual conference will be held in Boston on October 9-12, 2014 at the Fairmont Copley Plaza. Member Registration is now open and each NAFUSA member received an invitation in July via email with the registration form attached. Rooms at the Copley through this registration process, at the special conference rate of $319 a night. We only have a limited number of rooms, so members are urged to register and book a room as soon as possible.
NAFUSA members: click here to register
President Don Stern chairs the Boston Planning Committee, which includes JZach Carter, Kevin O'Connor, Ken Wainstein, Bill Leone, Karen Hewitt, Doug Jones, Paul Coggins and Rich Rossman. In addition, Stern chairs a Boston Host Committee with Wayne Budd, Mike Sullivan, Bob Corrente, Jeff Taylor, Jay Stephens, Bill Weld and Rich Rossman. President Stern promises an outstanding program. The conference will open with Thursday morning, October 9, golf at Belmont Country Club.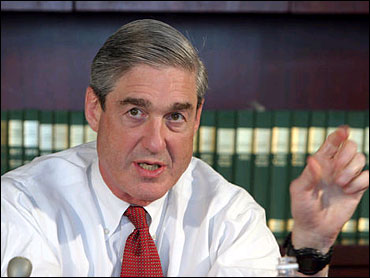 Thursday evening will feature a cocktail reception at the Copley, honoring NAFUSA's newest member, Robert S. Mueller III, who completed 12 years last fall as the sixth Director of the Federal Bureau of Investigation (FBI), a position he took one week prior to the September 11 attacks and held under two presidents.
Mueller was a United States Marine Corps officer, an Assistant United States Attorney in three different offices, the United States Attorney for the Northern District of California, the Assistant Attorney General in charge of the Criminal Division, and the longest-serving Director of the FBI since J. Edgar Hoover.
Mueller currently is a partner in the Washington office of WilmerHale. He holds a teaching appointment at Stanford University, and spends time in WilmerHale's West Coast offices. He also serves as Executive-in-Residence for Georgetown University. From 1993-1995, he was a partner at Hale and Dorr LLP, before the firm combined with Wilmer Cutler Pickering LLP a decade ago.
Mueller earned his law degree in 1973 from the University of Virginia School of Law, where he served on the Law Review. He received an MA in international relations from New York University in 1967, and graduated from Princeton University with an AB in 1966.
The Friday morning CLE program will feature two panels. Jeff Taylor, Raytheon Company, will moderate a panel on Corporate Monitors. The panel members are Leslie Caldwell, Assistant Attorney General for the Criminal Division; Michael Bromwich, Goodwin Procter and the Apple monitor; Kevin O'Connor, United Technologies; and Eric Feldman, Affiliated Monitors. The second panel will be on National Security with Assistant Attorney General for National Security John Carlin and Charlie Savage of the New York Times. On Friday afternoon, a boat cruise and lunch is planned in the Boston Harbor. Friday evening will be reserved for class reunion dinners.
The Saturday morning CLE will feature the awarding of this year's Bradford Award to the AUSA of the Year; a panel on Ethical Issues in Internal Investigations; a Dialogue with EOUSA and the AGAC, moderated by President Don Stern and featuring Loretta Lynch, Chair of the AGAC and Monty Wilkinson, Director of EOUSA. The CLE program will close with a panel discussion dealing with the 50 year anniversary of the signing of the Civil Rights Act, featuring Gerald Stern, who was a young civil rights lawyer in the Justice Department during the Freedom Rides. On Saturday afternoon, there will be an optional tour of Fenway Park.
The conference will close on Saturday evening with a closing reception and dinner. The keynote speaker will be Edward F. Davis, former Boston Police Department Commissioner who will speak on "Lessons Learned from the Boston Marathon Bombing."  Davis has been in law enforcement for 35 years. He served as the 40th Police Commissioner of the City of Boston from December 2006 until October 2013. Commissioner Davis was Boston's lead police official during the tragic Marathon bombing and testified before Congress about the bombing and lessons learned. Prior to that, Davis was the Superintendent of the Lowell Police Department, a position he held for 12 years and one he rose to after starting out as a patrol officer in 1978.
The conference will be held on Columbus Day weekend with several offices closed on Monday, October 12. The fall is a great time in the East and a fine time to plan some extra days to watch the leaves turn.